2020-21 NEWSLETTERS
May 2021
TIBBELS EVENT
CONGRATULATIONS DISTRICT SPEECH WINNERS!
CONFERENCE THANK YOU
NEW ADVANCED CLUB!
FROM THE DESK OF THE DISTRICT DIRECTOR
SOMETHING EVERY TOASTMASTER SHOULD CONSIDER
April 2021
CONFERENCE IS ON WITH
2 POWER HITTERS: PAGE & ARTALE!
CONGRATULATIONS DIVISION WINNERS!
LOGISTICS CELEBRATES 50 YEARS
SECRETS TO CLUB SUCCESS
BENEFITS BEYOND PUBLIC SPEAKING
March 2021
THE HERO CHALLENGE
CONGRATULATIONS AREA WINNERS
CONTEST SCHEDULES
BECAUSE OF YOU
NEW ADVANCED CLUB!
NEWS FROM TOASTMASTERS INTERNATIONAL
June 2020
Kristie Stocker is our Keynote for The Main Summer TLI, New awards from Toastmasters International, New leadership positions, Congratulations new club officers and new DEC leaders, Online meetings listed.
July 2020
District Director, Laura St. Louis, DTM, welcomes you to the new Toastmaster year.
See Distinguished Area, Club and Toastmaster Awards. Get links to the many options for attending a TLI this summer.
February 2021
PAUL ARTALE SPEAKS AT THE LAST TLI
AREA SPEECH CONTEST SCHEDULE
NEW ADVANCED CLUB!
WHAT DOES VUCA MEAN?
BE A SPONSOR OR MENTOR
IS THERE A PODCAST IN YOUR FUTURE?
January 2021
SIGN UP FOR THE LAST TLI
PAUL ARTALE SPEAKS
NEW ADVANCED CLUB!
FROM THE DESK OF THE DISTRICT DIRECTOR
SPEECHCRAFT WITH ROTARY
DEMO MEETINGS & NEW CLUBS
NEW MARKETING TEMPLATES
GET THE COVID ALERT APP
December 2020
SEE IMPORTANT LINKS YOU NEED BELOW FOR:
NOMINATIONS
LEADERSHIP AGREEMENT FORM
TLI REGISTRATION
GALA REGISTRATION
ADVANCED ADMIN VIDEO FOR CLUB WEBSITES
COVID APP DOWNLOAD
November 2020
TLI Registration & Agenda
FREE Path for Renewing Members!
In The Leadership Zone
Hall of Fame & DTM Awards GALA
Is Your Toastmasters Club Using Meetup?
It's Not Just the Win!
Pilot Speaking Program with Rotary
In Memorium
October 2020
Message from District Director Laura St. Louis, DTM
Look Like a Rock Star on Zoom
COVID-19 Victories
Great White North hosts International President Richard Peck, DTM
Message from Marcia Marques
In Memorium of D62 Toastmasters
August 2020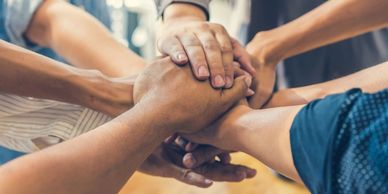 Find out about the International Convention and get registration information. It's FREE this year as Toastmasters International goes online! Summer TLI schedules are listed with links to register.
District Newsletter Archives
District 62 Monthly Newsletter
March 2019 (pdf) DOWNLOAD
November 2018 (pdf) DOWNLOAD
June 2018 (pdf) DOWNLOAD
May 2018 (pdf) DOWNLOAD
March 2018 (pdf) DOWNLOAD
February 2018 (pdf) DOWNLOAD
January 2018 (pdf) DOWNLOAD